From Haitao shopping to WeChat – the new seminar from the Spiegel Institut Academy provides a detailed overview of the Chinese market, its consumers and the possibilities of market research in one of the largest markets in the world. With offices in Beijing and Shanghai, the Spiegel Institut supports its customers in China, helping to establish in-depth knowledge and understanding of a successful intercultural market presence.
Gain insights into Chinese culture and the mindset of Chinese customers in our new seminar "Consumer Research in the Land of the Red Dragon". Find more about brand awareness and an understanding of marketing in China and the consequent implications for market research and intercultural cooperation.
Your benefits
The seminar provides an overview of the past and current cultural and social changes in China and enables a deeper understanding of the Chinese mindset in order to better classify behaviours and facilitate intercultural cooperation.
Seminar contents
Fundamentals of intercultural thinking
From Mao to the Chinese economic reform to the present day – a brief historical summary
Avoid misunderstandings: Communication, criticism and conflicts
China – a land of contrasts: generation gap, regional characteristics
Social media in China: WeChat – the big player
Development of a new self-consciousness in China
Practical experiences and case studies: lessons learned from projects and our daily work
Implications for market research and/or intercultural cooperation
Target group
The seminar addresses participants from companies in China that are implementing or planning their initial projects or seek to expand their business activities in China.
Location and duration
The seminars take place in the premises of the Spiegel Institut.
Individual in-house seminars at your company:
In addition to events at the Spiegel Institut, we can also run our seminars directly at your company upon request. In-house seminars are a good option, for example, if you want to train an entire team. We would be happy to compile an individual seminar programme that is tailored to your needs. We are looking forward to your inquiry!
Duration:
1 day, 9:00 a.m. – approx. 5:00 p.m.
Contact person
Do you have any questions?
Please contact us:
Contact person for content
Phone: +49 621-728 44-196
Email: j.hoffmann@spiegel-institut.de
Contact person for organization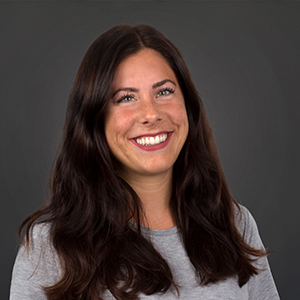 Sarah Teschner
Phone: +49 621-728 44-153
Email: s.teschner@spiegel-institut.de
Click here for the schedule: Seminar dates
Participation fees:  1-day seminar € 890
All prices are subject to 19% VAT.